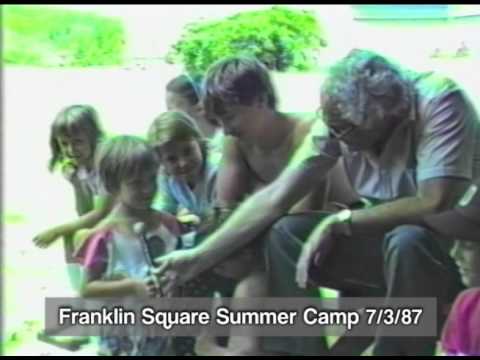 Bernie Sanders and The Kids of Franklin Square Summer Camp 1987
As a matter of fact,,, Yes,,, Yes he is.
CCTV's Way Back Machine presents Positively Bernie in Time for the Holidays
http://www.PositivelyBernie.com
Burlington, Vermont – What America is only lately coming to know, Burlingtonians have known for more than three decades–that Bernie Sanders is a man who is forthright, candid and intense. But the message he delivers of progressive reform is starting to ring true with an ever-widening swath of voters.
In case you ever wondered how a Brooklyn-born idealist enacted his vision of ethical governance in the Green Mountain State and forged the principles and ideals that inform his presidential campaign, CCTV offers a rare glimpse way back to the early days of Bernie's political career.
Always a strident champion of Local TV and Public Access, Bernie features in more than 1000 hours of archival CCTV footage. Thoughtfully curated, this highly revealing collection paints an intimate portrait of the man who was nationally accredited as one of America's best mayors and who may one day serve as the nation's chief.
CCTV announces a limited edition of Positively Bernie, a one hour long DVD that looks back on the early political life Bernie Sanders. Now available for $25 at
http://www.PositivelyBernie.com
### CCTV Center for Media & Democracy, based in Burlington Vermont, is home to Channel 17/Town Meeting TV, CCTV Productions and CommonGood VT. CCTV Center for Media & Democracy provides channels, tools and training for community-based organizations and activists to expand their reach and impact and make social change happen. www.cctv.org
Bernie Sanders and The Kids of Franklin Square Summer Camp 1987