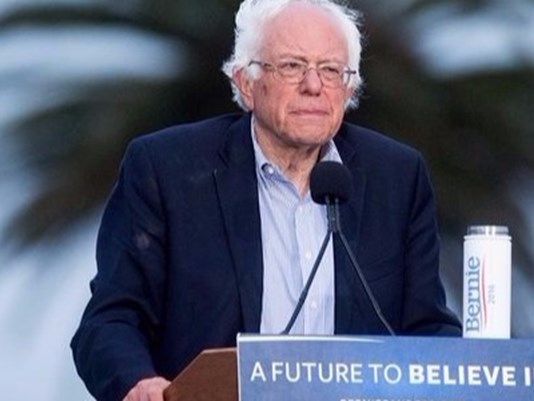 LOUISVILLE, Ky. (WDRB) — U.S. Senator and former presidential candidate Bernie Sanders is scheduled to hold a rally in Louisville on Friday.
According to a joint news release from Not One Penny and MoveOn.org, Sanders will be at the Galt House at 7 p.m. on Friday, Dec. 1, for the first rally of his four-stop "Protecting Working Families Tour."
The tour is described as an effort to oppose, "the harmful Republican plan to give billions in tax breaks to millionaires, billionaires and wealthy corporations." According to the news release, Sanders will "rally local residents and community leaders against Republican attempts to further rig the system in favor of the wealthy and well-connected at the expense of working families."
Additional stops scheduled on the tour include Dayton and Akron, Ohio, on Dec. 2, as well as Reading, Pennsylvania, on Dec. 3.
"This legislation goes well beyond taxes," Sanders said of the Republican tax plan, in a statement. "If passed, the Republicans will then rediscover the 'deficit crisis' and push aggressively for massive cuts in Social Security, Medicare, Medicaid, education, nutrition, affordable housing and more. This is why I am going on the road this week to talk directly to working people. If we stand together, we can defeat this horrific bill."