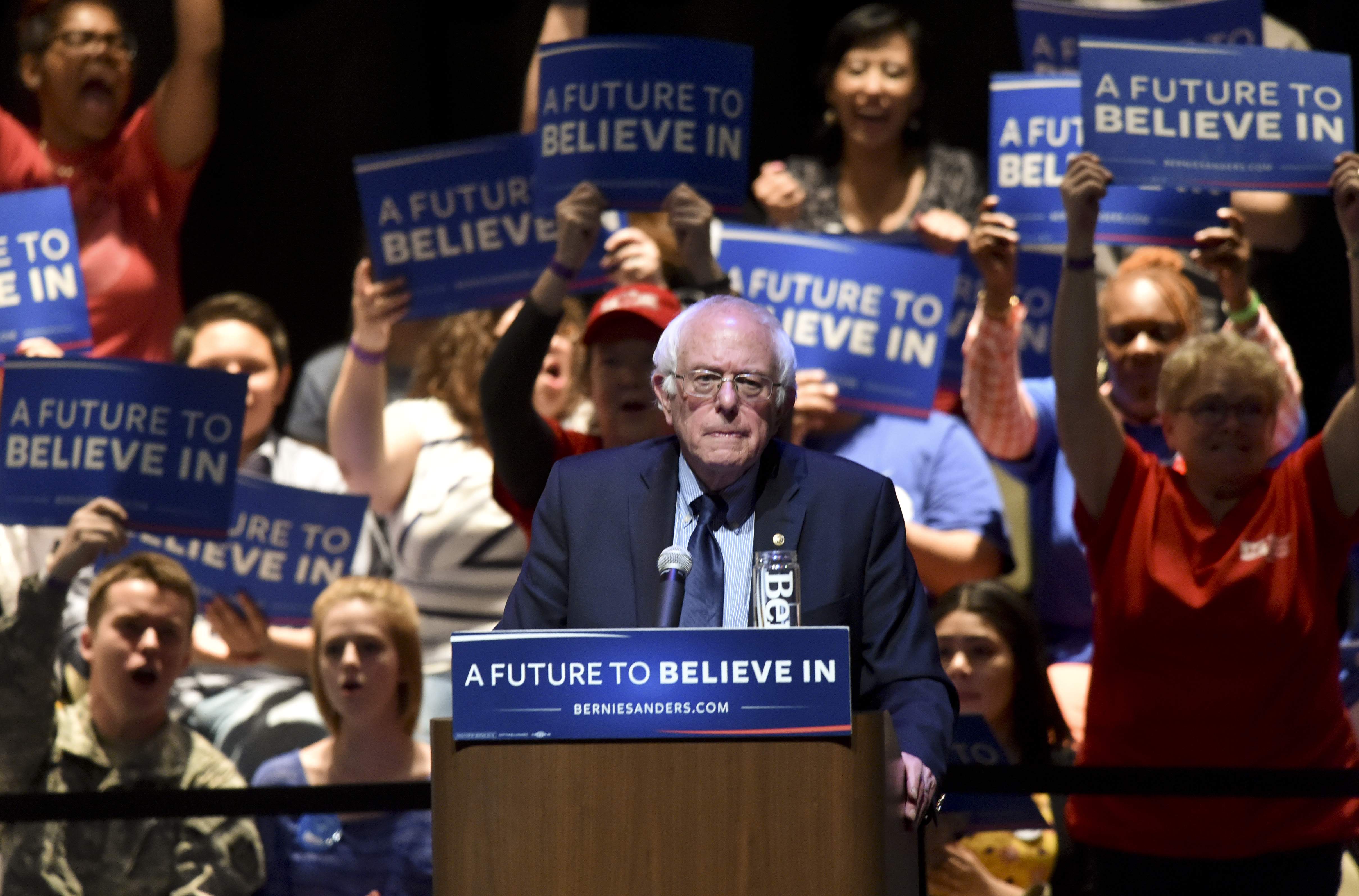 Reading Eagle: Ben Hasty | Sen. Bernie Sanders during his previous appearance at the Santander Performing Arts Center in Reading on April 21, 2016, during the run-up to the Democratic primary last year.
Saturday December 2, 2017 12:01 AM
Reading Eagle
2016 Democratic presidential primary runner-up Sen. Bernie Sanders will be in Reading on Sunday afternoon.
The Vermont Independent will be speaking at 2 p.m. in opposition to the Republican tax plan during a "Protecting Working Families Rally" at the Santander Performing Arts Center.Sanders will be joined by members of political action groups MoveOn.org and Not One Penny.Reading Mayor Wally Scott said he does not expect the rally to require substantial police presence, detours through the city or impede on the daily operations of the city.The rally is the second time Sanders has spoken at the Performing Arts Center. Sanders first spoke there in April 2016 during his run for the Democratic presidential nomination.The event is free but RSVPs are encouraged through the venue's website.
Source: Google Alerts