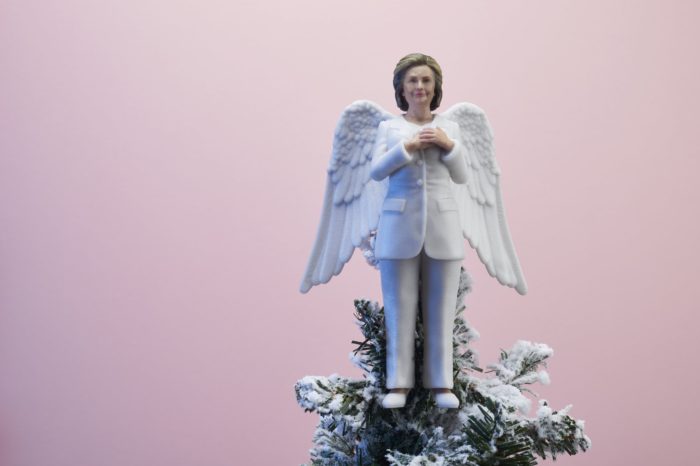 Those looking to celebrate "Resist-mas" now have the perfect accessory: a Hillary Clinton tree topper.
The newly-released 3D-sculpted ornament features the former first lady "in her iconic power suit with angelic wings." The tree topper sells for $107 for a standard-size tree and more than $900 for a tree taller than 10 feet.
U.K.-based Women to Look Up To is selling the item, along with similar ones to honor Beyonce and Serena Williams.