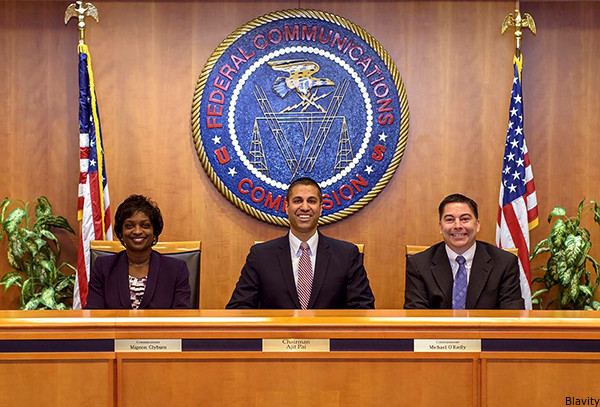 On Nov. 16, the Federal Communications Commission (FCC) voted a 3-2 split, in favor of the Republican Party, opting to rollback Lifeline, the technology service used to provide phone and Internet access to low-income family homes.
FCC Chairman Ajit Pai stated prior to the vote that the objective of implementing such a change would help reduce the "waste, fraud and abuse" that continue to accost the Lifeline program. Ratifications will include the removal of an additional $25/month subsidy for individuals who reside on tribal lands. The organization also voted to incorporate a spending cap for Lifeline, barring re-sellers — telecom providers and the like — from offering Lifeline plans to inquiring consumers.
Republicans rejoiced over the agency's decision to transition the program over to the jurisdiction of the states. "States play an important role in preventing waste, fraud, and abuse in federal programs, in addition to ensuring that people have access to essential communications services," Sen. Roger Wicker (R-Miss.) said in a statement on Thursday.
Critics, however, fear that a spending cap could potentially inhibit the program's effectiveness and are concerned that a re-seller ban would make it difficult for Lifeline recipients to outsource telecommunication providers that will support the program. Democrats rebut that these alterations to the low-income housing program are based on outdated research so, by giving the states more power over the usage of Lifeline, they will curtail access to the Internet for many poor communities.
Rep. Gregory Meeks (D-N.Y.) told The Hill, "It is very much in line with their thinking that you need to pull yourself up by some kind of bootstraps when you're poor, and not have the [government] help you no matter how poor you are. This fits into the narrative where we vilify the poor." He added,  "You can't just say 'We're going to carve out one section of the country, and be concerned about rural areas where there are white citizens, and ignore urban citizens."