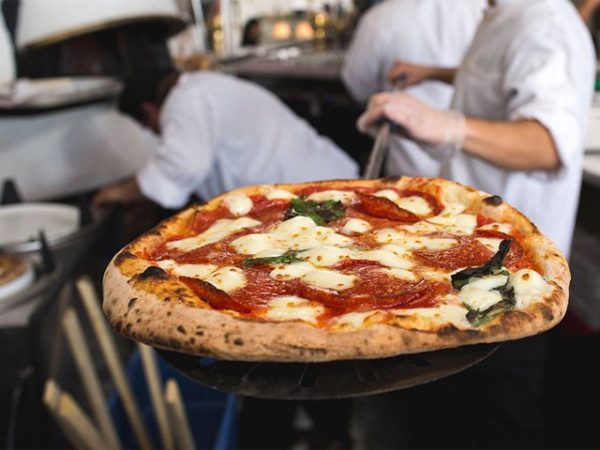 There's no turning back. The holiday season is upon us. Celebrate with food, drink, friends and family, whether your jam is wearing ugly holiday sweaters, holiday tea, Festivus or feasting on seafood.
Friday
Yuletide Homicide Murder Mystery Dinner
Belvoir Winery and Inn in Liberty hosts a murder mystery dinner at 6:30pm that includes a full dinner, appetizers, two drinks at the bar, and the show. Dress is casual or business casual.
Rye Leawood celebrates its five-year anniversary. The restaurant is serving $5 slices of pie in honor of its milestone.
Flying Saucer Kansas City invites guests to flaunt their ugly holiday sweater and compete for prizes. The taproom will have fun holiday taps and food options.
Traditional Italian Holiday Cookies at Jasper's
John David DiCapo bakes handcrafted Italian cookies, an Italian holiday tradition, that are available at Jasper's Restaurant & Marco Polo's Italian Market. Call 816.941.6600 and order ($19.95 per tray) or pick up a tray.
Saturday
Sip on fine teas and nibble on assorted holiday pastries and savory tea snacks from 11am to 2pm. $36 per person, $17 for children under 10, sales tax and gratuity not included. Reservations required, call 816.561.1101.
Festivus & Airing of Grievances
Inspired by the Seinfeld holiday tradition, Pawn and Pint hosts Festivus. Gather ye round the traditional aluminum pole and air grievances over drinks. It's Festivus for the rest of us.
Sunday
Christmas Eve Brunch at Jarocho
Bring the family (or escape from them) for a seafood feast brunch buffet on Christmas Eve! For $35 per person, feast on a whole lobster per person, a whole fish of your choice per table as well as all-you-can-eat oysters, eggs and chorizo, rice and beans, ceviche, spicy whole shrimp, lechon and more. Kids under 12 eat free from the buffet. Enjoy $14 bottomless margarita, mimosa, sangria, and Bloody Mary.
Feast of the Seven Fishes at Jax Fish House
Jax Fish House & Oyster Bar offers a Feast of the Seven Fishes, the traditional Italian feast, on Christmas Eve. Chef de cuisine Jeff Dietzler will prepare cold hop smoked Emersum oyster, calamari fritti, insalata mista, P.E.I. mussels with tagliatelle and speck, Colorado Bass and more. Optional bottomless glasses of house red, white and Italian wine (including free tastes), and a kids' feast and limited dinner menu are also available.
Christmas Eve and Christmas Dining
Other restaurants open for Christmas Eve include Piropos (4 to 8pm, 816.741.3600), The Melting Pot (12 to 8pm, 816.931.6358), Affare (Christmas Eve and Day, brunch from 10am to 2:30pm, 816.298.6182), Jack Stack Barbecue (all locations, 11am to 7pm), Jax Fish House (opens 4pm, special menu is $55/person, 816.437.7940), Porto Do Sul (11am to 9pm, Dec. 24; noon to 6pm, Dec. 25, 55-item Harvest Table buffet and full rodizio with 17 cuts of select prime meats, $49.95; 913.283.9180), Chaz on the Plaza (regular weekend jazz brunch hours; and Dec. 25, 7am to 2pm, dinner 5 to 10pm, Michael Pagan Jazz Piano 6 to 10pm, 816.756.3800).