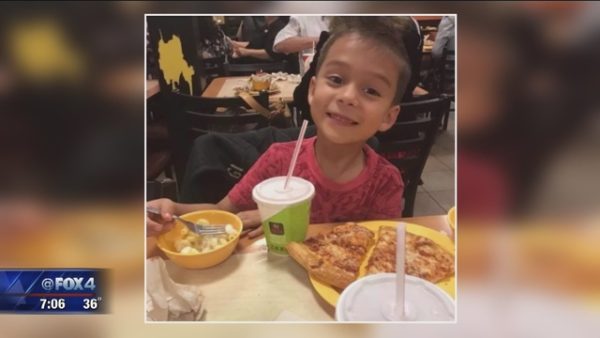 A Texas sheriff on Friday said the death of a 6-year-old boy struck by a stray bullet in an officer-involved shooting was a "tragic accident" and police officers had been following proper protocols.
The boy, Kameron Prescott, was killed Thursday afternoon during a dramatic chase through a trailer park in the San Antonio suburb of Schertz, where officers were pursuing a 30-year-old woman wanted for car theft.
The woman had reportedly been trying to break into the home where Prescott lived when officers confronted her on the porch, firing a bullet that went through the wall and hit Prescott. The woman, Amanda Jones, was also fatally shot.
"In my opinion it's a tragic accident that led to the death of this young man," Sheriff Javier Salazar said at a Friday news conference.
"We are looking into all of it. Internal Affairs is still investigating it. But again preliminarily it appears that policies and procedures were complied with," he said.
Officers believed the woman had a handgun, though it was later determined she was holding a dark metal tube, Salazar said.
The four officers involved in the incident have been placed on administrative leave for five days.
Source: Google Alerts