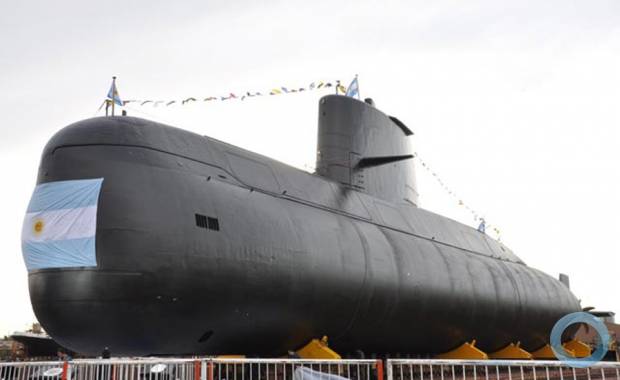 The submarine entered service on 18 November 1985.[5]
In 1994, during the FleetEx 2/94 "George Washington" exercise with the US Navy, San Juan managed to avoid detection by US antisubmarine forces for the entire duration of the war game, penetrating the destroyer defense and "sinking" the USS Mount Whitney command ship.[6][7] The Submarine has taken part in a number of other exercises including Gringo-Gaucho and UNITAS.[5]
A mid-life update was carried out in Argentina between 2008 and 2013, taking longer than expected due to budget constraints.[8][9] The upgrade cost around 100 million pesos($12.4 million) and comprised more than 500,000 work hours during which the submarine was cut in half and had its four MTU engines and batteries replaced.[10] The updates were carried out at the Argentine Industrial Naval Complex's (CINAR) Tandanor and Storni shipyards.[3] Later, San Juan was tasked with carrying out surveillance exercises in the economic zone around Puerto Madryn, particularly in the role of combating illegal fishing.[11][12]
https://en.wikipedia.org/wiki/ARA_San_Juan_(S-42)