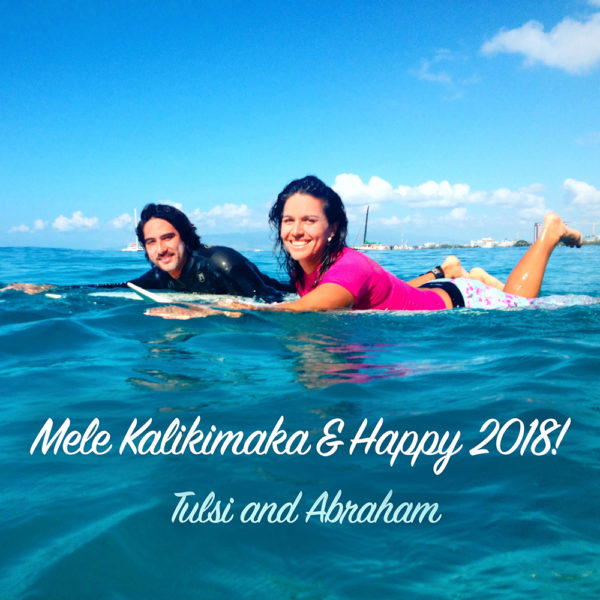 Aloha,
As we gather together with our loved ones and friends, it's a special time to reflect on all we are grateful for.
I want you to know how truly grateful I am for your friendship, kindness, and the support you have shown me. I am grateful to stand shoulder to shoulder with you as we work towards bringing about positive change for people and our planet.
As we head into a new year, and the challenges and opportunities it brings, may we always be inspired to live and share aloha every day, and in every way.
We wish you a Merry Christmas and a safe and happy new year.
Mahalo nui loa!
Tulsi and Abraham