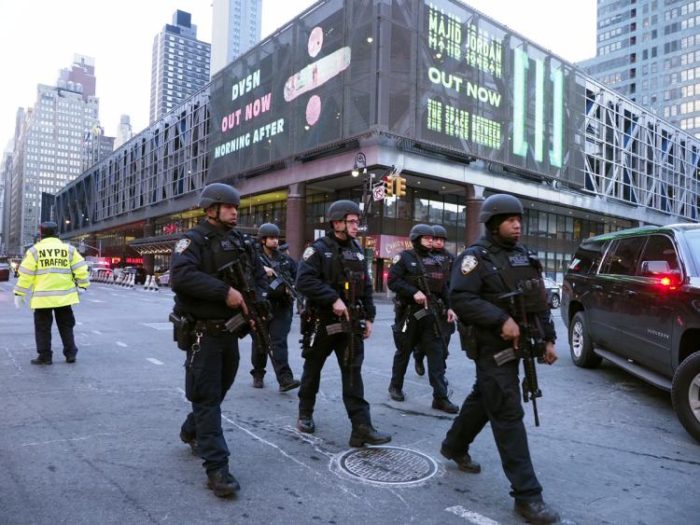 Several people have been injured in an explosion at Port Authority bus station in New York City. Police in Manhattan confirmed on Twitter that they were at the scene in 42nd Street and 8th Avenue. Cinemas to open in Saudi Arabia for first time in 35 years
One person has been arrested, reports The New York Post.
ABC News is currently reporting that a pipe bomb had been partially detonated in an underpass, however they are the only organisation running that line and it has not yet been verified by police. The busy terminal near Times Square has been evacuated and the area is closed off to traffic.
New York City Police respond to reports of 'an explosion'
The NYPD is responding to reports of an explosion of unknown origin at 42nd Street and 8th Ave, #Manhattan. The A, C and E line are being evacuated at this time. Info is preliminary, more when available. pic.twitter.com/7vpNT97iLC

— NYPD NEWS (@NYPDnews) December 11, 2017
A spokesperson for the New York Police Department said the explosion is of an 'unknown origin'.
The A, C and E lines have been evacuated.
The New York Fire Department has also said that they are investigating.
A spokesperson for New York City Mayor's Office posted on Twitter: 'The mayor has been briefed on the incident in Midtown.
The NYPD, FDNY and first responders are on the scene.'
The Port Authority Bus Terminal is close to the Theater District, around ten minutes walk from Times Square.