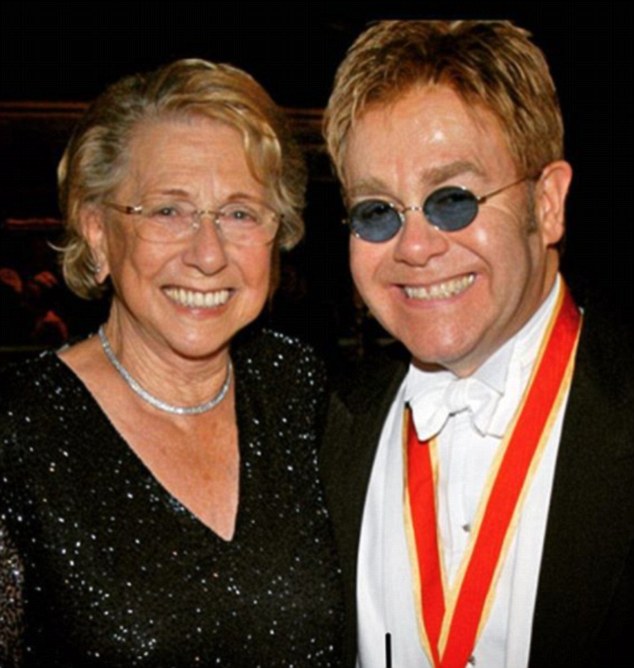 Elton John has revealed his beloved mother has passed away – months after they healed their long-lasting rift after she badmouthed his husband David Furnish.
The star, 70, had not spoken to Sheila Farebrother for around nine years until May this year.
Today he posted a photo of them together and wrote on Instagram: 'So sad to say that my mother passed away this morning. I only saw her last Monday and I am in shock. Travel safe Mum. Thank-you for everything. I will miss you so much. Love, Elton'.
In May he shared a throwback picture on Twitter to celebrate reconnecting with Ms Farebrother on America's Mother's Day. 'So happy we are back in touch. Love, Elton.'
The pair fell out after she trashed his hubby David Furnish.