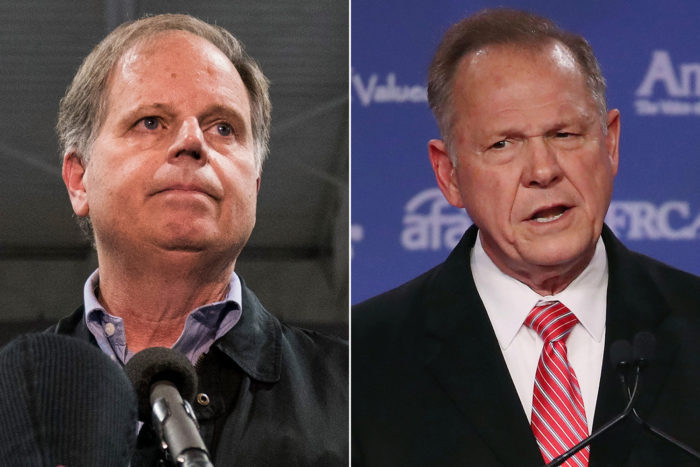 The Alabama Democratic Senate candidate running against Roy Moore unveiled a tough new attack ad Wednesday highlighting the multiple allegations of sexual misconduct lodged against the Cotton State Republican.
The ad on Jones Twitter account starts by naming and showing photos of some of Moore's accusers, who charge that he either sexually assaulted, harassed or pursued them when they were teens or in their early 20s and he was in his 30s.
"The list is growing. They were girls when Roy Moore immorally pursued them. Now they are women, witnesses to us all of his disturbing conduct. Will we make their abuser a US senator?" the narrator asks.
Recent polls showed a close race, but Moore got a boost on Tuesday when President Trump downplayed the accusations, implied that he believed Moore's denials and slammed Jones as a liberal Democrat.
Source: Google Alerts