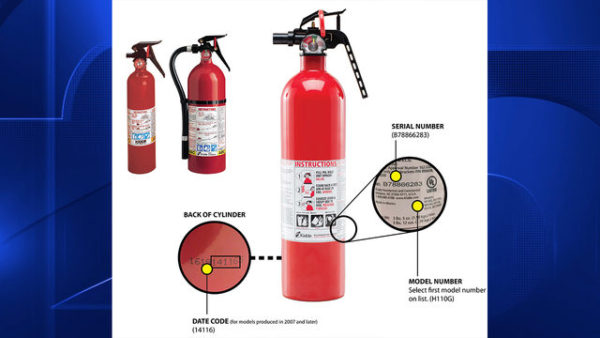 WASHINGTON – Millions of Kidde fire extinguishers have been recalled after numerous reports of the life-saving equipment failing to work or the nozzle becoming detached, according to federal officials.
The United States Consumer Product Safety Commission said the extinguishers can become clogged or require excessive force to discharge, and can fail to activate in a fire emergency.
In addition, the CPSC said, the nozzle can detach with enough force to pose a hazard.